Volga's Helmet is a Helmet worn by the Dragon Knight Volga and his silver material drop in Hyrule Warriors and Hyrule Warriors Legends.
In addition to its role as a Material, it also appears as part of Volga's Standard Outfit.
Origin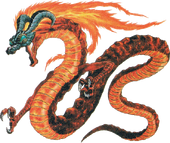 Volga's Helmet is based on the head of Volvagia from The Legend of Zelda: Ocarina of Time.
Gallery
See Also
Ad blocker interference detected!
Wikia is a free-to-use site that makes money from advertising. We have a modified experience for viewers using ad blockers

Wikia is not accessible if you've made further modifications. Remove the custom ad blocker rule(s) and the page will load as expected.