Zelda phoenix

Me!!
First appearance
The Legend of Zelda
Appears in
The Entire The Legend of Zelda series
Sex
Female
Homeland
Hyrule
Kindred
My Grandma,My Grandpa,My parents
Race
Hylian,altrough this changes when she changes her form
Alternate form(s)
Princess Zelda, Malon,Saria,Princess Ruto,Midna,Ilia,Medli,Naryu,Din,Farore(oracles)
Age
6999
Zelda phoenix

– Hyrule legends will become a great page I PROMISE!!!




TALK

 – Zelda phoenix 16:15, 8 June 2009 (UTC)
Hello!I am the Zelda phoenix or the Heroine of time.I play the violin and the piano.I joined Zeldapedia at the 04.16.2009,so I'm still new here.I like reading manga comics, and I watch anime cartoons.I am a big fan of Link.I make a lot of theories and discuss about the tetraforce,so contact me.I have a little club called Hyrule legendsI am here on Mondays,Tuesdays,Thursdays and Fridays,but during the summer holidays I am here just once at a week.I am sorry for the grammatical mistakes,but English isn't my native language.
My forms
The soul of the ancient heroine of time split into pieces.Her soul traveled trough the bodies of: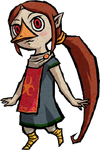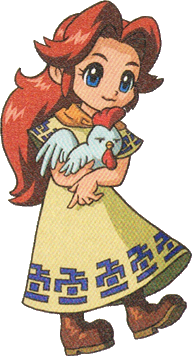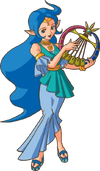 userboxes made by me
| | |
| --- | --- |
| | This user is the best friend of Link. |
==My friends here==   

  EveryDayJoe45-   
  Lisa URAQT-    
  Zelda311-  
  Dialask77-     
  Oddball464-    
  UberPhoeb-  

==Clubs and such things==    

 Hey, I am the maker of hyrule legends!Do you like my logo?   We are a club that makes userboxes,uploads images and such things.The members are:

I'm a member at the Realm of masks and at the hall of wizzrobes.I'm at the zelda fanon and at the avatar wiki too.I'm not the Zelda phoenix on meefedia,she stole my name.
Artworks and fan fiction
Here are my artworks :http://zeldaphoenix.deviantart.com/ My Zelda fanon page:[[1]]
Thingies about me
I like chemistry .
I play the piano,violin,guitar,harp and flute.
I speak English,German,Japanese and Croatian.
I have learned to read and multiply when I was 3 years old.
My IQ is 162.(Bigger than the IQ of Bill Gates!!!)
I was born in Japan but my family moved to Germany.
My hobbies are:drawing,reading,writing poetry,listening to music,writing stories,hacking(I am not an evil hacker!)...
I am smarter than the kids in my town.Actually they didn't know what anime is,or CaCO3,they even don't know who Shigeru Miyamoto is!!!
If you write Zelda Phoenix in google you will find 1 470 000 results.
Talk bubbles
Zelda phoenix

– Eee Hee!




TALK

 – Zelda phoenix 16:15, 8 June 2009 (UTC)

This is the first Talk bubble I made.UP helped me with the pictures.(Thanks UP)
Zelda phoenix

– I am a loyal Red Wizzrobe of the Hall of Wizzrobes


TALK

 

– 13:03, 29 May 2009 (UTC)

My Hall of Wizzrobes bubble.
Zelda phoenix

– I am the Heroine of time at Hyrule legends


TALK

 

– 13:03, 29 May 2009 (UTC)

My Hyrule legends bubble
Zelda phoenix

– I am a Wizzrobe at the Realm of Masks!




TALK

 – Check out The Realm of Masks!

My realm of masks bubble.
My contributions
Pages that I've edited:
Golden Goddesses-created page
Deku Tree-added some pictures
Din (oracle)-added pictures,edited text
Nayru (oracle)-added pictures,edited text
Hanch-added some pictures
Nabooru-added some pictures
Signatures
Sign below
LunaLink

– "Well excuuuuuuse me, Princess!"




TALK

Nice... TADA...
EveryDayJoe45

– "I can accept failure, everyone fails at something. But I can't accept not trying."--Michael Jordan




TALK

Nice Page. Sign
O I see it here. strange place for it. Oni Dark Link 16:25, 11 May 2009 (UTC) What up?
Dialask77

– I am the sorceror of ice...




TALK

 

– 21:24, 22 January 2009 (UTC)

cool page, it is good to see a fellow fan of the Bartimaeus trilogy.
Oddball464

– I'd challenge you to a battle of wits, but I see you have come unarmed.




TALK

 

– 04:29, 27 May 2009 (UTC)

I love your page. I see you are a shapeshifter as well, it feels good to know that I'm not the only one on this Wiki xD.
Ummm, hi? Midna Rocks

u have a nice user page 2! U KNOW WHAT THIS MEANNNNNNNSSSSS!!! IM BACK!!!!!! thanx. i dont know it just happened. and i copy and pasted about 1/2 of it.Ccbermanzzpedia
DekutullaZM

– They'll ask you why your grade is so low, and your going to lie and say you don't know and your working as hard as you can, and then they're going to call me and I'm going to tell them the truth, and then they're going to eat you.




TALK

 

– The Cake is a Lie!-Congratulations! You are the proud parents of a (98%) Boy!

Wow. This page nearly gave me a seizure. normally, that only happens when bhgfldvaib toepqAIBKYSB O WBEI7HLISERYNO84EWBYN3O8Y6895wny8bwyev9ptbq8ynp56bnojb nw59omy98bw My shots done now. (This is a joke, don't worry.)
DragonPhoenix13

– Skipping whenever possible maintains a high level of insanity.




TALK

 

– Dragons Rule

I have signed this page.
Portal-Kombat

– Though earth and man are gone, I thought the cube would last forever. I was wrong. -Poetry, Portal




TALK

 – Top 128

Hi, I like your page and your club as well. I'd like to be in it.
Longhorn Velez

– Do not think that this ends here... the history of light and shadow will be written in blood!




TALK

 – Longhorn Velez (talk) 18:04, February 17, 2010 (UTC)

your page...i like it a lot!!!
Top ten songs
1.Song of storms
2.Song of healing
3.All the other zelda songs
4.Jason Mraz :I'm yours
5.Plan White T's : 1,2,3,4...
6.Paramore: Decode
7.Green Day:Boulevard of broken dreams
8.Silbermond:Das Beste
9.Alexandar Rybak:Fairtale
10.Taylor Swift:Love story
Top ten books
1.Twilight series
2.Harry Potter series
3.Eragon
4.Septimus Heap
5.The Bartimaeus series
6.Betrayed
7.Fear street series
8.Nightmare room series
9.Tintenherz (A german book)
10.A series of unfortunate events
Top 5 wikis
1.Zeldapedia
2.Avatar wiki
3.Harry Potter wiki
4.Eragon wiki
5.Twilight wiki
Time line
My time line.
                                         ocarina of time
                       __________________¦_____________________
                       ¦                                      ¦
                 majora's mask                                ¦
                       ¦                                      ¦
              twilight princess                               ¦
                       ¦                                      ¦
            oracle of ages/seasons                            ¦
                       ¦                                      ¦
             the legend of zelda                              ¦
                       ¦                                      ¦
        zelda ii the adventure of link                        ¦
                       ¦                                      ¦
              a link to the past                              ¦
                       ¦                                      ¦
                links awakening                               ¦
                                                          wind waker
                                                              ¦
                                                       phantom hourglass
                                                              ¦
                                                          Spirit Tracks
                                                              ¦
                                                           minish cap
                                                              ¦   
                                                         four swords
                                                              ¦
                                                    four swords adventure

Some random video
Polls
Do you think the tetraforce is real?