SuperAlpaca/Sandbox
Talk

0
4,762pages on
this wiki
This is my sandbox, where I will try to learn more wikimarkup!
Ray Talk 2 me

- Username
Ray Talk 2 me

01:43, February 24, 2010 (UTC)- Username & Time
01:43, February 24, 2010 (UTC)- Time


supsub

The Wind Waker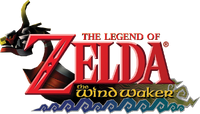 This was my first ever Zelda game. I hated it at first, the pigs in the pen took hours, and I quickly grew bored. A few years later, I tried it again, and got ready to leave Outset Island, but I was scared that I could never come back. A year later, I tried it again, after my best friend raved about Phantom Hourglass. I fell in love with the game. There is nothing bad about the game... Except for the whole hour it takes to get to each island.
Gameplay: ****
Graphics: *****
Story: ****
Music: ****
Characters: ****
Dungeons: ****
Bosses: **
Weapons: ****
Annoyances:
Sailing
More sailing
King of Red Lions blabbing on
Not being able to explore at the beginning
Did I mention sailing?
OVERALL: 8/10
Bum
Bum
Bummmmmm
Link lol, this is funny. It is a link to Link!
Hi.
Hi
what does this do?
Poll
Template
Nintendo Gallery
This list is all the figures that I need in the Nintendo Gallery.
Forest Haven (10)
Linder
Fado
Olivio
Hollo
Elma
Irch
Rown
Drona
Oakin
Aldo
Dragon Roost Island (17)
Laruto
Skett and Akoot
Rito Chieftain (comes with Quill)
Quill
Valoo
Basht and Bisht
Obli
Willi
Pashli
Baito
Prince Komali
Ilari
Koboli
Kogoli
Zephos and Cyclos (take a picture of Cyclos)
Hoskit
Namali
Enemies (16)
Floormaster
Magtail
Bokoblin
Keese
Bubble
Miniblin
Rat
Kargaroc
Armos
Armos Knight
Seahat
Peahat
Gyorg
Morth
Poe
ReDead
Bosses/Mini-boses (17)
Ganondorf
Phantom Ganon
Helmaroc King
Mothula
Wizzrobe
Wizzrobe (Mini-boss)
Molgera
Jalhalla
Gohma
Darknut (with shield)
Darknut (without shield)
Darknut (Captain)
Stalfos
Gohdan
Puppet Ganon
Big Octo
Kalle Demos
Outset Island (1)
Windfall Island (22)
Anton
Cannon
Doc Bandam
Garrickson
Gillian
Gossack
Gummy
Kamo
Kreeb
Lenzo
Pompie and Vera
Mrs. Marie
Potova and Joanna
Maggie
Maggie's Father
Mila
Mila's Father
Missy
Killer Bees
Sam
Tott
Zunari
Great Sea (20)
Fishman
Salvage Corp.
Tetra (comes with the rest of Tetra's Pirates)
Mako
Niko
Zuko
Nudge
Gonzo
Senza
Salvatore
Old Man Ho Ho
Great Fairy
Fairy Queen
Daphnes Nohansen Hyrule (includes Princess Zelda)
Princess Zelda
Fairy
Ankle
Knuckle
Loot
Goron Merchant
Walkthrough Stuff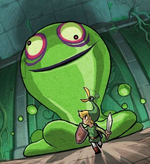 The boss of the first dungeon, the Giant Green ChuChu. Well, actually it is a regular sized one, but since you are small... Well. This is really just a test for my walkthrough section and seeing how this works.
---
---
Userbox Testing
| | |
| --- | --- |
| | This user is a fan of Cats. |
Names
Stephen, Luke, Ross, Griffin, Nathan
AK, Griffen, Minish, Stars, Haru, RDH, Sally