| | |
| --- | --- |
| 20 | This user is 20 years old. |
This user contributes using

Firefox

.
Walkthrough:The Legend of Zelda: Twilight Princess/Diachronos

My Zelda (I know everyone and their mother is doing this, but I'm doing it anyway)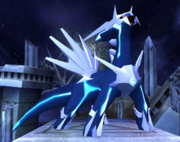 So... To become the Hero of Time, we need to
Go to the Temple of Time,
To play the Song of Time,
On the Ocarina of Time,
In front of the Door of Time,
So we can pull the Sword of Time,
Out of the Pedestal of Time...

What if the Gibdo Mask was a transformation mask? Hmm.......
Diachronos

– "If Opposite Day truly did exist, then wouldn't that day be the opposite of itself, and be not Opposite Day anyway?" - Gaary, Unforgotten Realms


TALK

 – TWILIGHT PRINCESS WALKTHROUGH - MY ZELDA GAME
I actually wish Tingle was playable in Brawl. And that his only ability was to spontaneously combust.
I play Magic the Gathering. I is a nerd! :D
Accomplishments
Edit
6-Heart run of Skyward Sword's Hero Mode!
Theories
Edit
Theories I believe
Edit
The split-timeline theory.
The withered tree is the Deku Butler's son, and that the soul in the Deku Mask is his.
The Twili weren't a single race at first. All the races tried to get the Triforce with the Fused Shadows, and they were all banished for it.
The Hero's Shade is one of Link's ancestors. "These skills do not leave our bloodline" heavily implies that they're of the same bloodline. Plus, unless he was being metaphorical when he said "our bloodline", he either wouldn't have said that or he wouldn't teach Link the moves if they weren't related.
Theories I don't believe
Edit
Most of the "Link x <insert female character here>" ideas.
Volvagia = Stallord. They look almost nothing alike, and Stallord is f***ing HUGE.
A lot of the "<character> is a Sheikah" theories. Since when are Sheikahs the only ones who can have red eyes?
Theories I have mixed feelings about
Edit
The Hero's Shade is the Hero of Time. I've heard good arguments on both sides, but I'm leaning more towards believing it's not true at the moment. Though I wouldn't be surprised if Nintendo did come out and say he's the Hero of Time.
Zelda Music Videos from Youtube
Edit
JimLad800
Edit
Wind Waker: Tenacious D- Wonderboy
(2:44-2:49 is my favorite part of this one XD)
Ocarina of Time: Dark Moor- Before the Duel
Majora's Mask: Sonata Arctica- Full Moon
Adamwestslapdog
Edit
Majora's Mask Abridged- "Linkroll'd"
This is the only one I could find that wasn't crap.
Legend of Mana OST - Song of Mana ~ Ending Theme
Nothing to do with Zelda; I just like the game this song is from.
My contributions
Edit
Something I learned
Edit
O o
/¯¯/_o___o___o___o____o____o__ _ /
| BLLLLLLLAAAAAAAGGGGGGGGHHHH
\__\¯¯o¯¯¯o¯¯¯o¯¯¯o¯¯¯¯o¯¯¯¯o¯ ¯ \